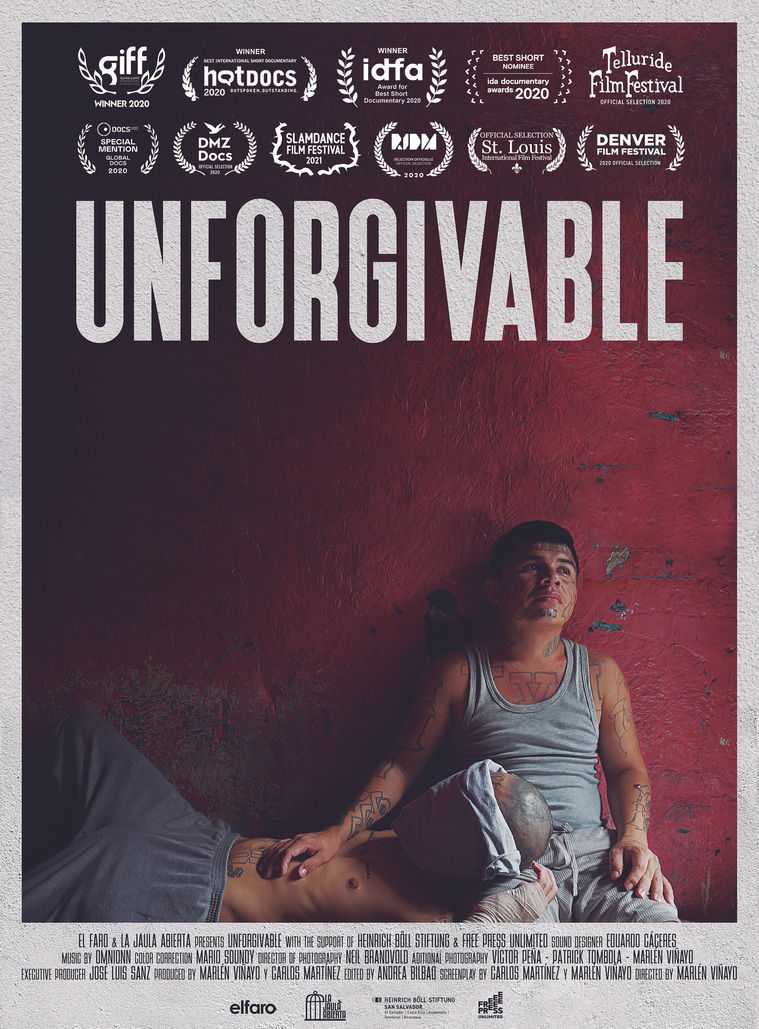 Unforgivable
Director of Photography
Though covered in tattoos from head to toe, 25-year old Geovanny has a soft and almost childlike appearance. But when he talks about joining the 18th Street gang at 12, as a member of a murder unit that treated killing as a sport, the atrocities he describes brutally belie that image.

Geovanny is incarcerated at the San Francisco Gotera prison in western El Salvador, which is exclusively dedicated to detaining gang criminals. In 2017, almost all inmates converted to evangelical Christianity. Like them, Geovanny has withdrawn from his gang. But while the church has no difficulty accepting his violent past, the fact that he loves another man is regarded a sin for which he can't be forgiven.
REVIEWS:
TIME MAGAZINE Inside a Prison Cell for Gay Former Gang Members in El Salvador.
BBC NEWS It's Easier to Kill a Man.
EL PAIS El amor imposible de dos pandilleros gais.
THE ECONOMIST An astonishing documentary follows a young, gay sicario in prison
HONDROS
HONDROS explores the life and legacy of late war photojournalist Chris Hondros, who covered every major world event since the late 1990s, taking viewers behind the scenes to tell the untold stories of many of Hondros's most iconic photographs.
HONDROS explores the complexities inherent in covering more than a decade of conflict, while trying to maintain a normal life. Chris was killed in Libya in 2011, but he left a lasting impact on his profession that is still felt today.
Cinematographer: Liberia
The Dogs Will Eat Them Later

Upcoming feature documentary which begins as filmmakers sneak across enemy lines into territory controlled by the notorious M23 rebel group at the height of the civil war in Eastern Democratic Republic of the Congo.
The film follows a dangerous, exclusive embed with the the rebel group as filmmakers document the groups reign of terror, recruitment and execution of child soldiers and follows the complex lives of high ranking rebels wanted for international war crimes.

NEW YORK TIMES
What's Driving People From El Salvador
For many in El Salvador, the options are few: Journey north to try to cross into America illegally, or live in fear at home. Our documentary explores how rampant gang violence continues to push Salvadorans into perilous migrant caravans.
Latin America's Deadliest Place to Be a Woman
In Honduras, gang violence, poverty and corruption are waging a bloody war against women. In the past year alone, a woman has been murdered every 36 hours. The film follows the complex lives of women in the most dangerous neighborhood for women in Honduras.
The film is the highest performing documentary in the history of VICE World News with over 14 million views in its first month online.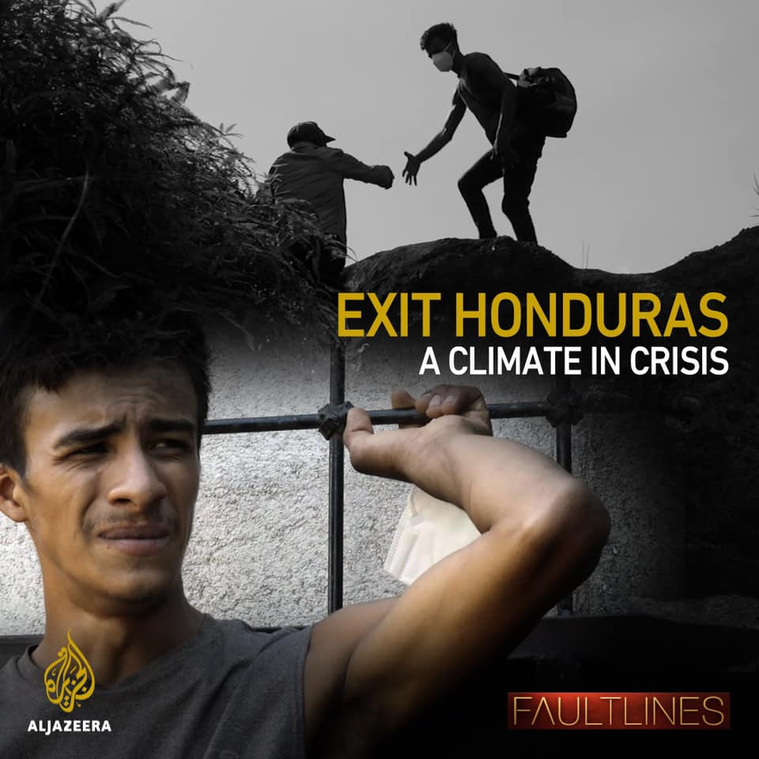 Exit Honduras
Al Jazeera FaultLines
Thousands of Hondurans like 19-year-old Cesar Sanchez are leaving their country to escape droughts, hurricanes and floods. As the world gathers for the UN climate change conference, our latest Fault Lines "Exit Honduras" looks at how climate change is driving migration, poverty and violence.
The film received a citation from the Overseas Press Club of America -- Edward R. Murrow Award for Best TV, Video or Documentary Interpretation of international affairs up to 30 minutes.
THE NEW YORKER
An Asylum Seeker's Journey from El Salvador
When Manuel ran away from El Salvador, in 2015, the country had one of the highest murder rates in the world: a hundred and four murders per hundred thousand inhabitants. So Manuel, who was still a teen-ager, made sure that he would make it to the U.S.'s southern border with a file of legal documents that, he thought, could save his life. "Evidence," he said—"papers that affirmed that I was in danger."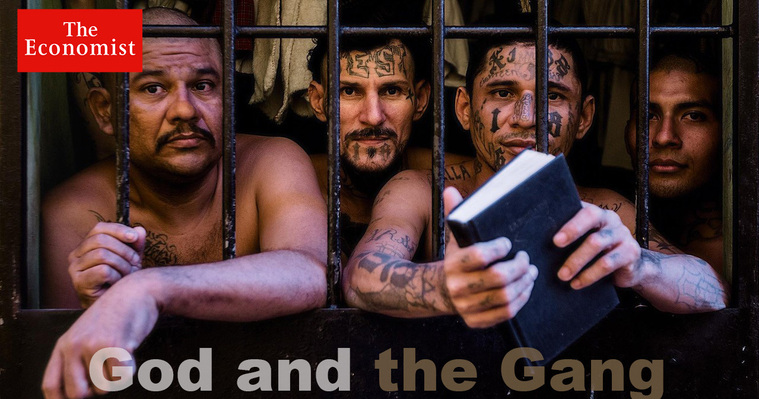 THE ECONOMIST
God and the Gang
18th Street and MS-13 gangs terrorise El Salvador, making it one of the most deadly places on earth. Leaving the gang is not easy—former gangsters face rejection from society and the threat of violence from other gang members and the police. Can religion provide a safe way out?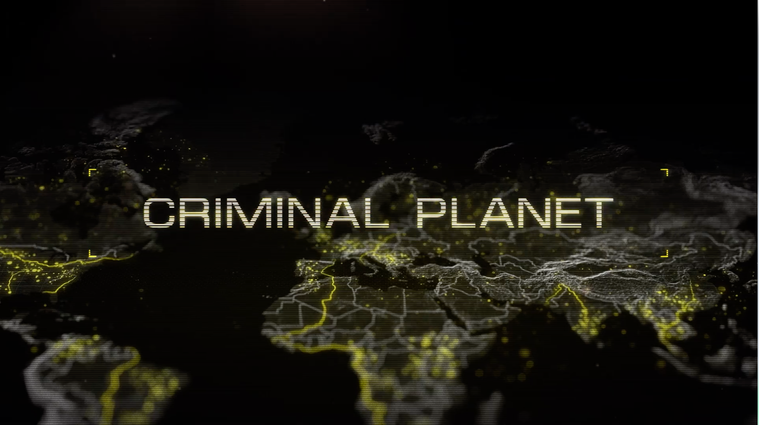 CRIMINAL PLANET
Butchered for Profit: Inside Organ Trafficking
The global black market for organs is thriving. We go inside this vile criminal trade in Mexico, China and Pakistan to meet the unscrupulous surgeons and traffickers butchering people for profit.
The hour long documentary follows exclusive access with the most dangerous drug cartels in Mexico, and follows vast networks of organ traffickers in China and Pakistan praying on the most vulnerable people around the globe.
Published: May 2021 on Canal+ France and VICE TV US, coming to All4 UK and SBS Australia in August/September 2021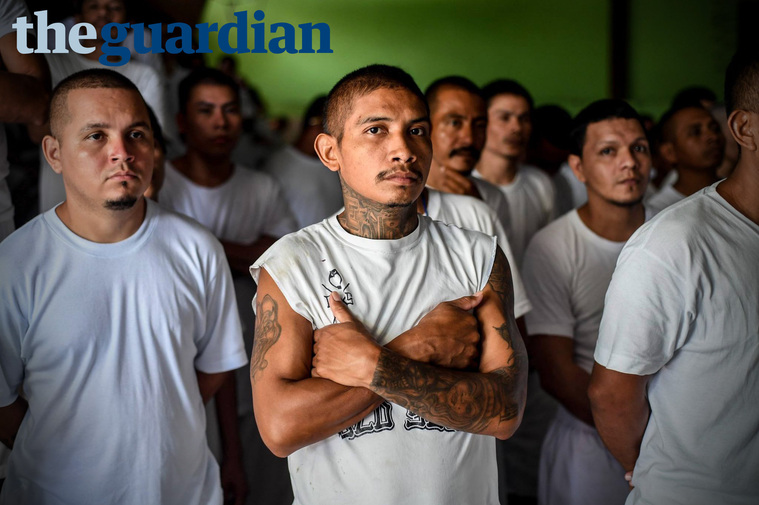 THE GUARDIAN
The Only Way Out
In El Salvador, where brutal gangs like MS-13 and 18th Street have given the country the world's highest murder rate, the only way out for members is to become born-again Christians. In this intimate look at the lives of former gang members, we follow two pastors from the rival gangs as they convert gang members to stop them falling back into violent ways.

Reporting made possible by the Pulitzer Center on Crisis Reporting
FRONTLINE
The Gang Crackdown
FRONTLINE investigates how a slew of gruesome killings linked to MS-13 led to many immigrant teens being accused of gang affiliation and unlawfully detained.


PBS NewsHour
Desperate Journey
This past March, a group of Honduran migrants formed a large caravan fleeing Central America for the United States. President Joe Biden has incentivized Honduras, Guatemala and Mexico to militarize their borders to stop the flow of migrants. Special correspondent Tania Rashid and Neil Brandvold report the dangers one man is running from, and the ones he faces during his attempt to get to the U.S.
Big Story | State of Fear
The U.S. Legacy in El Salvador
El Salvador ranks among the world's most dangerous places. Violent crime associated with gang activity has created war zone like conditions in a nation that has been at peace for nearly three decades. These conditions have caused thousands to flee the country for the nearby United States.
'State of Fear: The U.S. Legacy in El Salvador' takes viewers deep inside this ever-growing world of gangs and violence while examining the effects of migration and deportation on gang membership.
WITNESS | Al Jazeera: Deportees Welcome
Official Selection of the ICARO Film Festival.
Every year, more than 13,000 people are deported from the United States to El Salvador. Many are returning to a country they have not seen in years.
They must locate family, find work and stay alive in the capital, San Salvador, a city with one of the highest murder rates in the world.
Recently deported Dilan, 18, returns to one of the most dangerous neighbourhoods on the outskirts of the capital, controlled by the notorious MS-13 gang.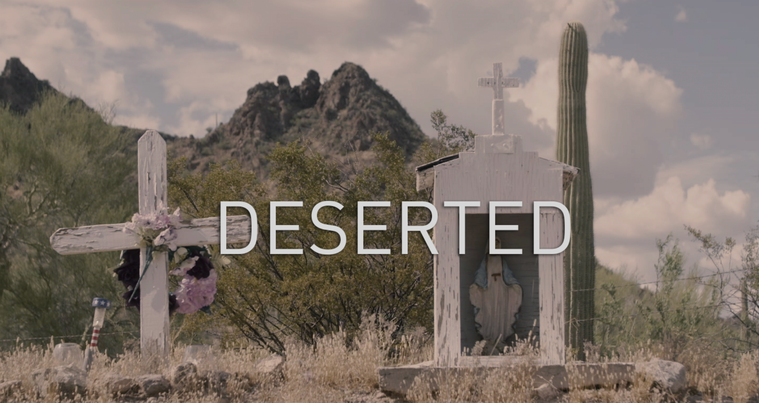 DESERTED
Nearly a million peopled unlawfully immigrated to the United States between 2013 and 2015 according to the Department of Homeland Security. Many of these immigrants claimed asylum at the United States' southern Border with Mexico.
Fleeing violence, drug cartels and poverty these journeys continue today, however changes in United States policy have made seeking asylum near impossible. In turn, those seeking a new beginning have to gamble with their own lives.
Separating the United States from Mexico is a border spanning nearly 2000 miles. Much of this boundary is covered by vast swaths of deserts; making entry difficult even where no man-made barriers stand. Deserted explores the peril of this crossing, and the work done by humanitarians to prevent additional deaths.
Georgetown Institute for Women, Peace & Security Women Waging Peace In Central America
The current violence in El Salvador and Honduras "is as brutal as war itself and people are in pain." Learn how women are combating gang violence and trying to build peace in Central America.
THE INTERCEPT
Family Faces Impossible Choice: Reunite Child With Detained Mother or Undocumented Father?
Miguel Amaya's phone rang. An undocumented immigrant living in Oakland, California, Miguel had been anxiously awaiting a call from his wife, Jhoseline, who along with their 8-year-old daughter, Michelle, was braving the dangerous journey from El Salvador to the United States. The voice on the other end of the line wasn't that of Jhoseline, but of an ICE agent. What mother and daughter believed to be the end of their journey, in fact, marked the beginning of a new nightmare. Under the Trump administration's "zero tolerance" policy, Jhoseline and Michelle were separated at the time of their apprehension.
NATIONAL GEOGRAPHIC
The Fearless Ebola Hunters of Sierra Leone
Follow the courageous men and women known as Ebola hunters, who respond to Ebola cases throughout Sierra Leone. They intercept infected and fleeing patients, set up quarantines, and handle proper burials while facing fear and daily death threats. In taking on this difficult job, the hunters hope to help contain the spread of Ebola and earn the public's trust.

Director of Photography, Producer, Editor.
USA TODAY
Inside Africa's Most Deadly Conflict
A rare glimpse inside the M23 rebellion in DRC's two decades long civil ware which has lead to the deaths of millions. An inside look into the fighting in this stunning landscape of jungle, volcanoes and rolling farms about the size of the Eastern USA. In a first, the U.N. Security Council authorized an offensive military force to join Congolese government soldiers in operations against the rebels.
PRO PUBLICA
Triste
The teenager told police all about his gang, MS-13. In return, he was slated for deportation and marked for death.
Camera Operator: El Salvador
DISCOVERY
Invisible Killers Ebola
Invisible Killers: EBOLA examines one of the world's deadliest viruses. The episode looks back at the 2014 West African Outbreak - where lack of public health infrastructure, cultural practices, and a slow global response produced the deadliest outbreak on record.
NATIONAL GEOGRAPHIC Inside an Ebola Treatment Unit
Get an inside look at a Doctors Without Borders Ebola clinic in Monrovia, Liberia. Physician Daniel Chertow takes us through the clinic and shares his thoughts on what it's like to be volunteering in the midst of an epidemic like no other.
Center for Strategic & International Studies | Regeneration: Restoring Soil Health with Biodiversity in El Salvador
Farmers in El Salvador are planting a diverse array of crops and trees to improve crop yields and restore the health of the soil. CSIS presents chapter two of a three-part series on different climate issues around the world.